CEATI International – 4th Annual Vegetation Management Conference
18 July 2017
401 views
No Comment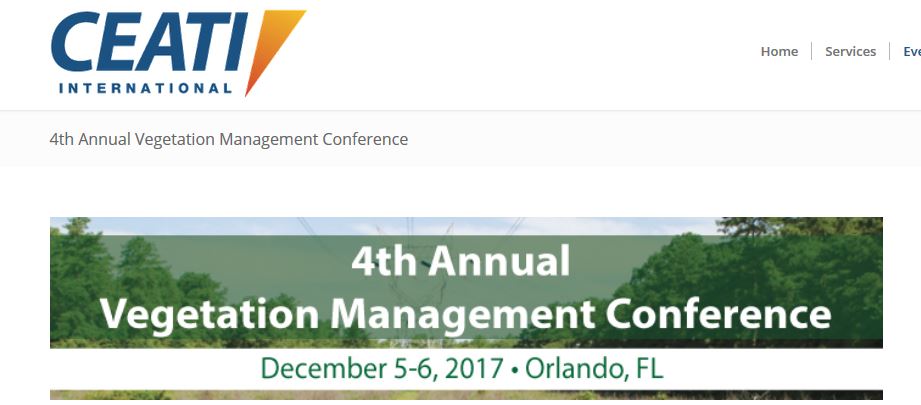 The effective management of vegetation on transmission and distribution corridors is essential for providing a reliable supply of electricity and for ensuring public and worker safety. Comprehensive and effective vegetation management programs must address several issues.
Firstly, these programs must also comply with new and emerging regulations, meet public and landowner expectations, and consider various environmental issues. Managing vegetation can range from pruning or removing individual trees to encouraging the establishment of low growing compatible plant communities on power line corridors.
Furthermore, it involves responding to the public, first nations, government, and landowner requests and concerns. At the same time, it must also comply with NERC and other regulations in a cost-effective manner.
A focus of the 4th Annual Conference will be on the various technologies, techniques, and equipment that are being developed or are currently available to Vegetation Managers.
Themes
Public/Social Issues
Techniques and Products
Program Management
Environmental Issues
PLEASE VISIT https://www.ceati.com/events/conferences/vm2017-4th-annual-vegetation-management-conference/ to download brochure and register.

Email This Post