AGM 2014: Balancing Public Opinions with Vegetation Management Operations – Updated August 27
21 June 2014
1,129 views
No Comment
The Organizing Committee of the 2014 AVMA AGM is pleased to announce that this year's meeting will take place at the Delta Brunswick Hotel in Saint John, New Brunswick from October 15th – 17th.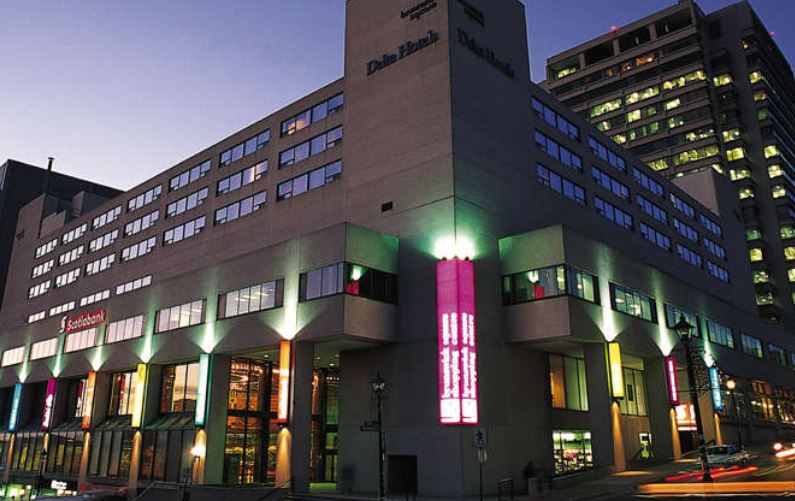 The Delta Brunswick has given us a group rate of $129/night for the AGM. You can book your room by calling the Delta Hotels Reservations Department at 1-800-335-8233. When calling, please indicate you are with the Atlantic Vegetation Management Association Group to receive the special rate. Please call prior to September 15, 2014 in order to qualify for your group rate. 
AVMA 2014 AGM Registration form is available by clicking here
You can pay your fees/registration via PayPal by clicking the 'Buy Now' button:
Here is the agenda:
Balancing Public Opinions with Vegetation Management Operations
Annual General Meeting
Atlantic Vegetation Management Association
Delta Brunswick Hotel
St. John, NB
October 15th, 2014
12:00PM – 4:30PM: AVMA Golf Tournament – Team Vegas Best Ball
6:00PM: Executive Meeting AVMA Board
7:00PM – 8:00PM: Registration Desk
7:00PM – 10:30PM: Opening Ice Breaker
October 16th, 2014
8:00AM: Registration Desk
8:30AM: Opening Remarks Mat Tucker, AVMA President
8:40AM – 9:10AM: New tools for today's vegetation control challenges – Shawn Hingley, Highland Vegetation
9:10AM – 9:40AM: J.D. Irving Limited Vegetation Management Program – Renaud Bordage, J.D. Irving Limited
9:40AM – 10:10AM: Innovative Seeding Solutions using Hydro Seeding – Chris Thompson, Maritimes Hydro Seed
10:15AM – 10:30AM: Coffee Break
10:30AM – 11:00AM: EsplaNade Herbicide: a new beginning from Bayer Crop Science
11:00AM – 11:45PM: Lyme disease and the risk to vegetation managers and the general public – Dr. Vett Lloyd, Mount Alison University.
12:00PM – 1:30PM: Lunch
1:00PM – 1:30PM: Screening trial for Lyme disease – Mount Alison University Research Trials
1:30PM – 2:30PM: The Role of Configuration and Nozzles in Deposition of Aerially Applied Herbicides – Milo Mihajlovich, Incremental Forest Technologies Ltd.
2:30 – 3:00PM: Reevaluation of pesticide products including glyphosate – Cathy Morris, Pest Management Regulatory Agency
3:00 – 3:15PM: Coffee Break
3:15 – 3:30PM: New technologies from Dow Agro Sciences, Tyler Groeneveld, DAS
3:30 – 4:30PM: Integrating Configuration, Nozzles, Buffers and Weather Parameters for Safe, Effective Aerial Application – Milo Mihajlovich, Incremental Forest Technologies Ltd.
4:30PM: Recap and questions
4:45PM: End of session
6:00PM Group supper – Ale House, St. John NB
October 17th, 2014
9:00AM – 9:10AM: Opening Remarks Mat Tucker, AVMA President
9:10AM – 9:30AM: Public opinions influencing decisions in treatment programs -TBA
9:30AM – 10:00AM: The Looming Spruce Budworm Outbreak in NB – Jeremy Gullison, NB DNR
10:00AM – 10:30AM: Update ROW Management Conference 2015 in Halifax
10:30AM – 10:45AM: Coffee break
10:45AM – 12:00PM: AVMA Business Meeting
12:00PM – 1:00PM: Closing lunch
Print or download the agenda here:
Please visit http://myavma.ca/blog/2014/08/27/executive-update-agm-reminders-and-social-functions-silent-auction-golf-tournament-icebreaker/ for an Executive Update August 27th

Email This Post